Conference Organizers - Your attendees will love this!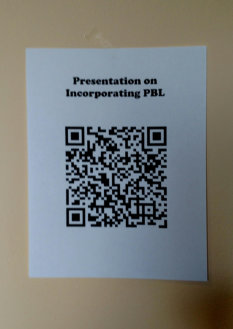 It is as easy as 1, 2, 3
Your presenters tape a QR code for their presentation handouts to the door or wall of their room
Attendees download the free LiveBinders Quick app
They snap the information into an organized binder - perfect for sharing with their colleagues!
Have vendors? Have them post their handouts via a QR code as well.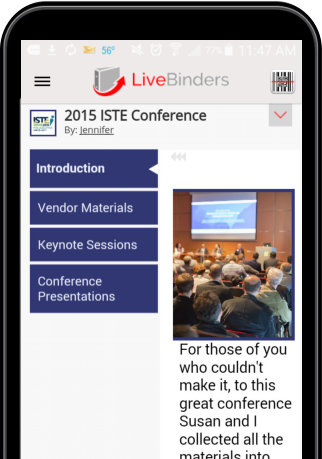 Want to find out more about this free solution? Contact us for more details.
You can also build binders for your attendees and presenters to make sure that they have everything they need:
Build a package of all your conference materials for your attendees that can be easily and instantly updated with any last minute changes.
Help your presenters create the best experience possible for your attendees by giving them everything they need to know about your conference.
Conference Attendees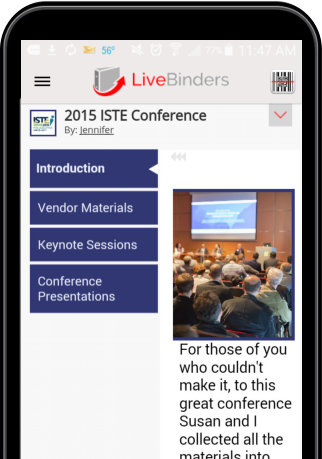 The LiveBinders Quick app is free and lets you gather conference materials into an organized binder. Just snap QR codes from the conference into your mobile device to easily create a great package of conference materials for both you and your colleagues to go over when you get back.
Get the LiveBinders Conference Apps
Share all the information you discovered at a conference without having to sort through endless handouts.
So Much More than Just a Binder!
Update in real-time
Collaborate with multiple employees or divisions
Deliver content instantly
Keep binders private or make them public
Select a layout that best shows off your content
Incredibly easy to use, and free to get started!