Add a LiveBinder It Button to Your Blog or Website
You can add a LiveBinder It button or icon to your blog or website so that people can easily include your content in their binders. First, choose which button you would like, then copy and paste the embed code below the buttons:


Add LiveBinders to Your Blog or Website
There are several ways that you can add LiveBinders to your blog or website.
As a standard link to your binder
As an icon
As an open binder
You will find these options on the shelf in the Options > Share menu below your binder and inside the binder under the Share options.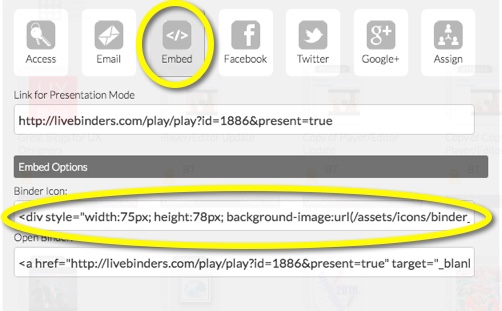 Note: If you are inside the binder, you can actually link to a specific tab in that binder by using the "Current Tab URL" option.
Add LiveBinder Shelves to Your Blog or Website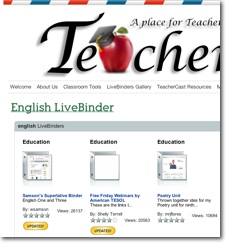 You can add any LiveBinders shelf to your website. Just click on the shelf that you want to add and under Options > Embed you will find the LiveBinders embed code generator for that shelf: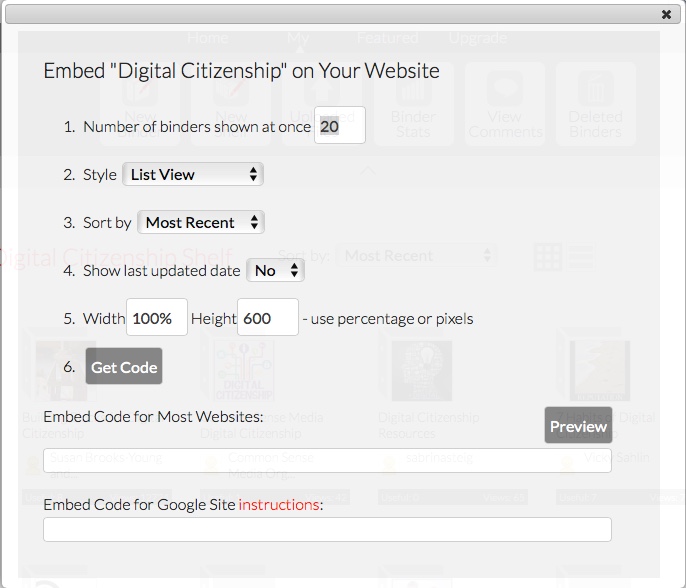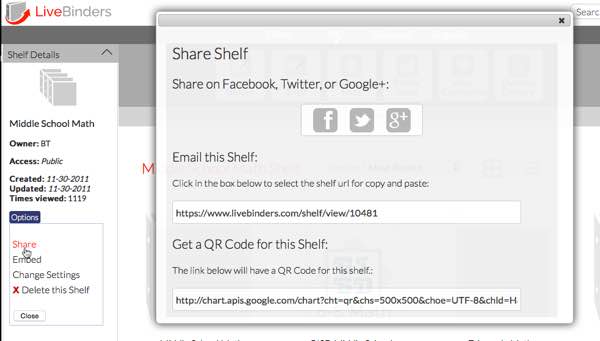 Add Our Featured Binders Shelf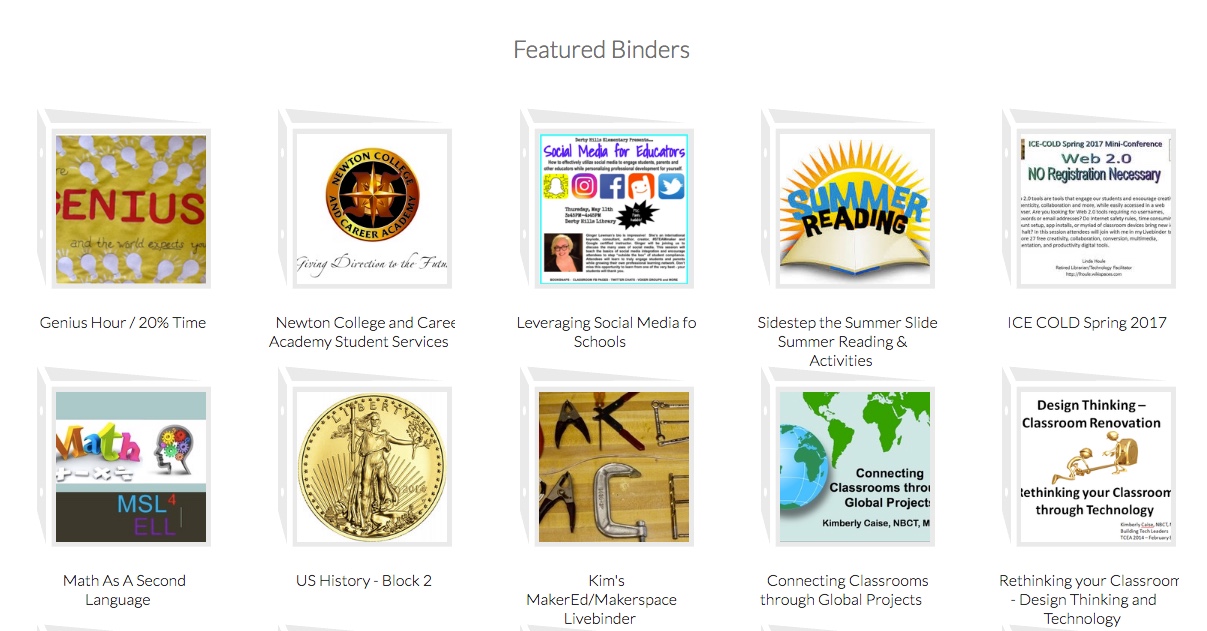 If you want to add the LiveBinders featured page to your blog or website, use the following:
Adjust the Embed Code
To customize the embed code so that it fits better on your site, change the numbers in the embed code: