For LiveBinders Trainers
If you are going to be training on LiveBinders, you may want to check out some of the training materials that others have already created on the shelf below.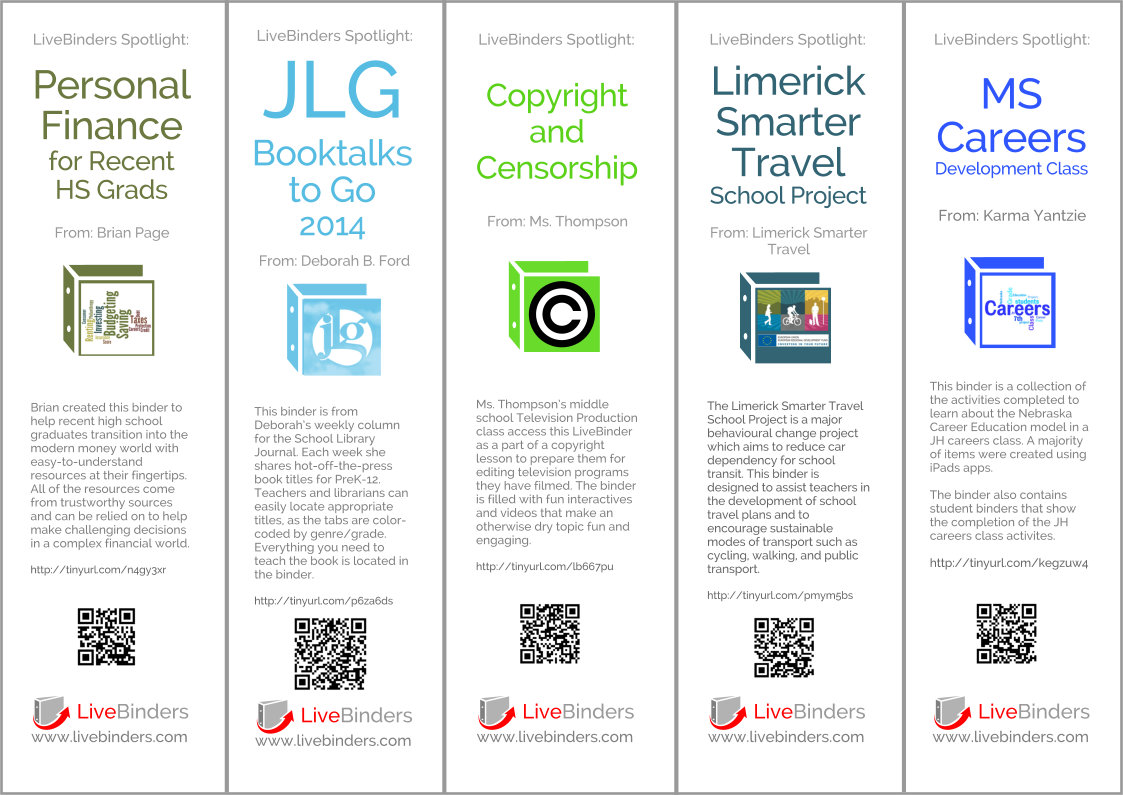 Please also sign up on our blog for updates so that you will know when we are changing things at LiveBinders.
We also have several different spotlight bookmarks that we can send to you as handouts for your training. Some examples are on the right.
Are you interested in becoming a LiveBinders certified trainer? Please use our contact form to tell us more about yourself.
Mouse over to see examples.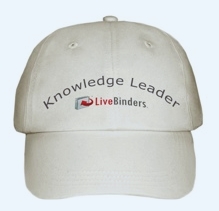 Some Great LiveBinders
Knowledge Leaders
Primary School
Middle School
High School
Counselors
College
Librarians
Curriculum Development
District Specialists
Educational Consultants
Are you a LiveBinders Knowledge Leader? Please email info@livebinders.com to have your name added to our list.
LiveBinders Commercials
We were so excited to see these LiveBinders videos. Use these to entice your audience or create one of your own!