For LiveBinders Trainers
If you are going to be training on LiveBinders, you may want to check out some of the training materials that others have already created on the shelf below.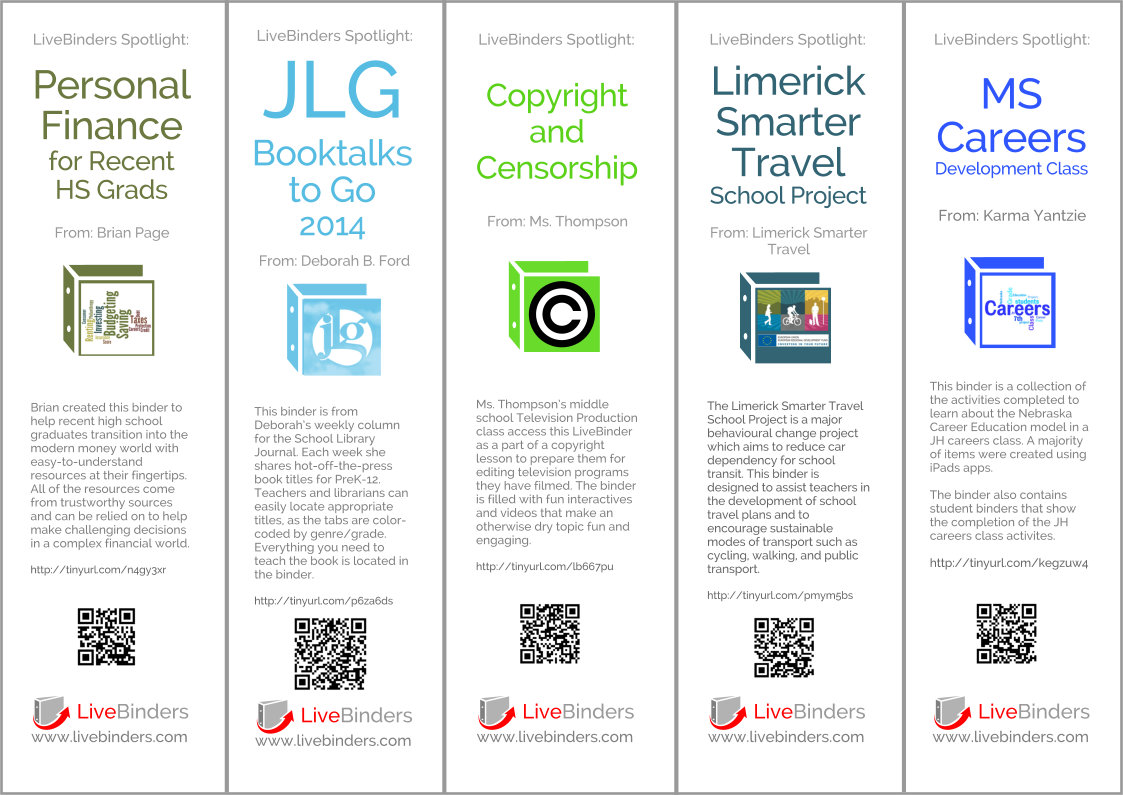 Please also sign up on our blog for updates so that you will know when we are changing things at LiveBinders.
We also have several different spotlight bookmarks that we can send to you as handouts for your training. Some examples are on the right.
Are you interested in becoming a LiveBinders certified trainer? Please use our contact form to tell us more about yourself.
Mouse over to see examples.