Curate and Present your Resources Quickly and Simply
Take Control of Information
View links like pages in a book instead of URLs on a page
Combine uploaded PDFs and Word docs with links in one binder
Go paperless one LiveBinder at a time
Save Time
Update information conveniently without having to resend links
Avoid layout issues - all documents are organized by tabs and sub tabs
Edit LiveBinders anytime, any place
Make an Impression
Share all your documents in an easy presentable format
Use LiveBinders for SMART Board® and laptop presentations
Build a library of binders and become a valuable resource for others
LiveBinders is Free!
Sign Up to create an account so you can store your livebinders right away
Add the 'LiveBinder It' Bookmark Tool to your browser toolbar
Start browsing the web. Find a link you want to save then click on the 'LiveBinder It' to automatically add the link to a new livebinder
Edit your livebinders with our edit tool to retitle tabs and upload files or start from a blank binder.
Learn more about LiveBinders in Business or LiveBinders in Education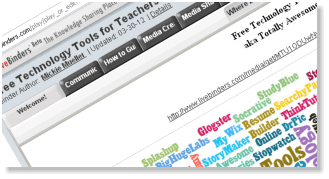 An opened LiveBinder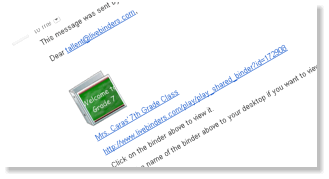 Send LiveBinders via email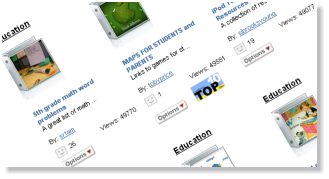 Your LiveBinder collection
"I teach sixth grade in an upper elementary setting. There are five other 6th grade teachers in my building and I have to say Live Binders has completely transformed the way we organize and collaborate. We are currently in the middle of developing some new units for Core Standards and literally everything we create goes right into a Live Binder. I've been teaching for 26 years and I have to say nothing has helped me more in my profession than this on-line organization system. I'd like to personally thank you for developing such a wonderful tool for educators. Other grade levels in our district have started asking us about our binders so we're spreading the word."
Becky Bounds
Prairie Central Upper Elementary
Forrest, IL 61749