Classroom 2.0 Live - Career Development Student Livebinders
Join Karma Yantzie, Mike Fisher, and Tina Schneider to discuss Career Development ePortfolio Student Livebinders - Saturday Sept. 13th at 9am Pacific time.
Karma Yanzie experiments with Career Development students in 7th grade with amazing results. Karma will discuss how the project came about, how students were organized into teams to explore careers, and how they used writing and new technologies to generate a portfolio of artifacts of their learning. See the finished portfolios that the students created and hear from students about their experience.
Classroom 2.0 LIVE is an opportunity to gather with other members of the community in regular 'live' web meetings. Special thanks for this go to our sponsor, Blackboard Collaborate, for providing the service that allows us to do this!
Details to join the webinar: http://live.classroom20.com
Link to join the webinar at 9am Pacific time Saturday, Sept. 13th.
Follow Classroom 2.0 Live on Twitter: #liveclass20
Google Hangout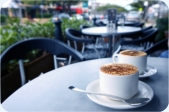 Join us on Fridays to ask questions, learn LiveBinders tips and tricks, provide feature requests, or just to meet us and say, "Hi".
We are also happy to present on your in-service days via Google Hangout, just let us know on the form.
Please sign up here for a time that works for you.
Please note that you will need the Hangout Plugin from Google in order to join. Please download the plugin here.
Knowledge Sharing Webinars
Don't miss our webinar on Dawna Hatcher's excellent Bully, Memes and LiveBinder project -
check out the video now!
Big thanks to Lorie, Tammy, and Peggy @pgeorge at #liveclass20.
Knowledge Sharing Place Webinars are a collaboration between LiveBinders, Dean Mantz, Classroom 2.0 LIVE, Classroom 2.0 and Blackboard. We feature inspiring LiveBinder authors who share projects and insights from their classroom. Here is our binders past webinars with video archives and valuable resources:

Classroom 2.0 LIVE
Weekly webinars and professional development site.
We are so happy to collaborate with Peggy, Kim and Lorna at Classroom 2.0 Live! We host our Knowledge Sharing webinars at their Elluminate Blackboard site. They also host many regular informative sessions. Here is a link to their next event.
Below are the resources they've gathered from all of their podcasts - organized in monthly binders on their public LiveBinder shelf.
SimpleK12
SimpleK12 has offered some wonderful webinars introducing LiveBinders to many new educators. They also offer free wbiinars on other great web 2.0 tools for teachers. Here is their shelf: