Hangout with LiveBinders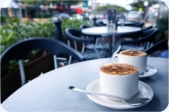 Have questions about LiveBinders or just need a little individual help? We are happy to do a Google Hangout with you! We are also happy to present on your in-service days via Google Hangout. Please fill out this form with a day/time that works for you.
Please note that you will need the Hangout Plugin from Google in order to join. Please download the plugin here.
SimpleK12
SimpleK12 has offered some wonderful webinars introducing LiveBinders to many new educators. They also offer free wbiinars on other great web 2.0 tools for teachers. Here is their shelf: