LiveBinders provides a useful way for you to organize, present, and share information. If you are uploading documents to LiveBinders, the following will give you a better understanding of document security.
Free Version of LiveBinders
In the free version of LiveBinders, documents that are uploaded into LiveBinders are public documents that are assigned an obscure URL and presented through a LiveBinder. These documents can be included in a public or private LiveBinder and whoever has access to the LiveBinder can see them.
Even if a document is in a private binder, it is not secure from public view on the free version of LiveBinders. To provide greater privacy, you can upload files that are already password protected, such as in a Word or PDF document, where a password would be required to open that document within the LiveBinder tab.
Subscription Version of LiveBinders - Private Upload
The subscription version of LiveBinders allows you to upload private documents and keep them private. The following is how private documents are handled in the binder:
A private document in a private binder will only be accessible to anyone who has the access key to that binder.
A private document in a public binder will not be accessible to the public.
Linking to Documents Within Your Own Intranet
If your documents are already uploaded to your school or company's secure intranet, website, or sharepoint account, you can embed those links directly into a LiveBinder. Theses networks have their own separate login which will show up inside the binder. Only those that have access to the intranet will be able to login and access the files in the LiveBinder.
Linking to Files from Online Storage Sharing Sites
If you have files in an outside secure online storage service, such as Google Docs, than those links can be embedded in the LiveBinder and the document will maintain the security assigned to it from the site in the LiveBinder. This is also true if you are linking to files on your local intranet - the security of the local intranet will be maintained. The website hosting the documents will prompt the user for a login, and once the viewer is logged into the network, all of the appropriate files will open within the binder.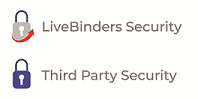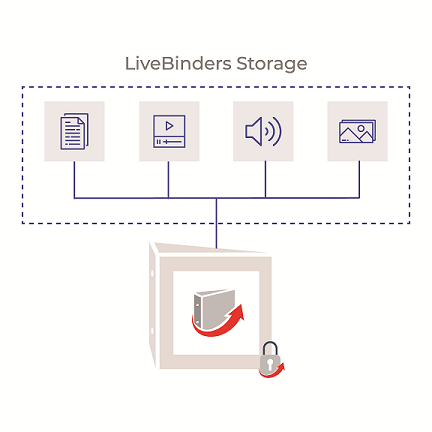 Access to Uploaded Documents - Free Version
Documents that are uploaded to the free site without a password are
not secure.
Password protected documents are secure
.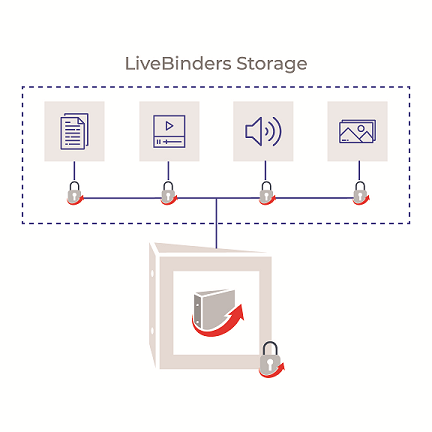 Access to Uploaded Documents - Subscription Version
Private documents are accessible in a private binder via a password.
Private documents are not accessible in a public binder.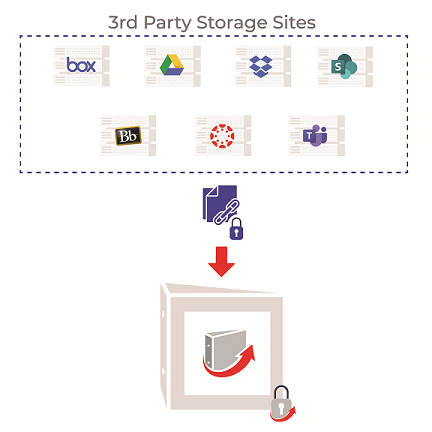 Linking to Secure Documents
Documents that are linked from your intranet or online storage site always retain their security
.
LiveBinders provides a useful way to organize, present, and share your documents and links from any location on the internet. Even if you already have documents uploaded on other sites, such as on your school or company's internal website, LiveBinders can still provide you with the organizational, presentation, and sharing capability that you need.
Feedback
If you would like to see additional document security from LiveBinders, please let us know at feedback@livebinders.com